Taylor Swift's New Album
Taylor Swift's new Red Album (Taylor's Version) is excepted to be the biggest hit of pop culture this year.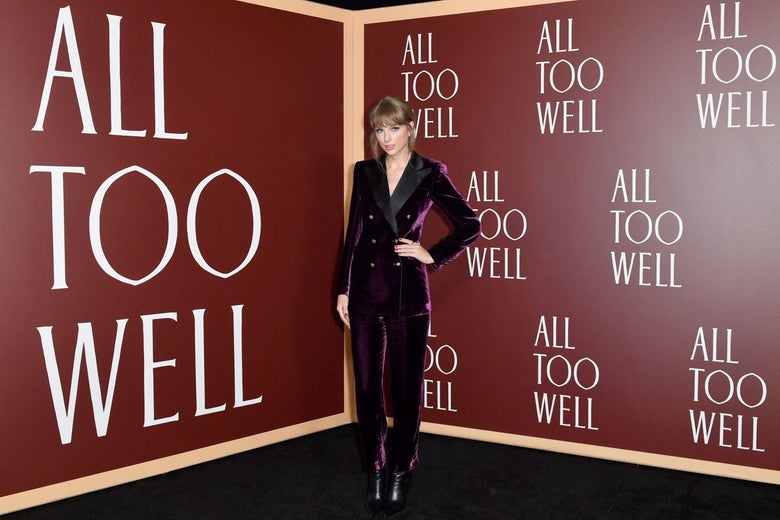 The moment many music fans have been waiting for has arrived! Taylor Swift came out with a new album on Friday November 12th, 2021. Taylor Swift is an American Pop and Country music star whose tales of young heartache achieved widespread success in the 21st century.
After many years of being under contract to Big Machine Records her contract ended in 2018 and did a lot of reflecting about who she was and what her songs really meant. She knew that she needed more control over her songs and so she decided to go in contract with Universal Music Group to be able to write her songs how she wanted to. Since signing with Universal Music Group Taylor Swift has come out with Evermore, Folklore, and Lover as new albums and has re-written Fearless and now the one that Swifties (what Taylor Swift's fans call themselves) have been waiting for, Red!
Taylor Swift's re-writes of her album's still include all the songs from the original albums plus some extra songs which fans are so excited to hear. Red (Taylor's Version) will have a total of 30 songs, 16 that are original and 14 that are brand new. Some of the major hits that were in the original Red album was State of Grace, Red, Treacherous, and I Knew You Were Trouble. Many Swifties believe that All Too Well will be the biggest hit in the new Red album but it is unclear to tell what songs will get the most commotion since there are 14 new songs coming out. Although she is coming out with just one album, she is bringing a lot of fun surprises with it.
On Thursday November 11th, 2021, Taylor Swift went on Jimmy Fallon and announced that All Too Well was her favorite song in the Red Album, and she stated that it's her fans favorite too. Taylor had always said that there was a longer version of All Too Well, but she was worried that people would not want to hear a 10 minute and even stated on Jimmy Fallon, "That's obscured." Regardless, Taylor decided she was going to do things a little differently in her Red (Taylor's Version) album and she was going to add all the songs she wished she had put in the original Red album. She also did something that not many people have seen before, she made her song All Too Well (the 10-minute version) into a short film starring Sadie Sink, Dylan O'Brien, and Taylor Swift. Taylor Swift also said on Jimmy Fallon " The chemistry and the love between Sadie and Dylan felt so real" and she stated that they really helped catch the essence of what her music and what the short film was all about.
Taylor is a truly extraordinary artist who has brought so much joy and love to the music industry, her fans, and most importantly her family. Swifties cannot wait for her album, All Too Well the short film, and All Too Well (10-minute version) to come out. You will be able purchase Taylor's Red (Taylor's Version) album from amazon, from Taylor's website, target, and so many other places and it will include all 9 songs from the vault, the lyrics for all 30 songs, never seen before photos, artwork and copy of Taylor's hand written lyrics, and the 10 minute version of All To Well. You will also be able to see her short film (All Too Well) on YouTube at 7:00pm est. Lastly, you will be able to see the 10-minute version of All Too Well and all the rest of her songs on YouTube, Apple Music, Spotify, amazon music, and the iTunes store at 12:00 am est.
Leave a Comment